Her Artistic Fashion – Taipei Fashion Week
Woman in Arts & Fashion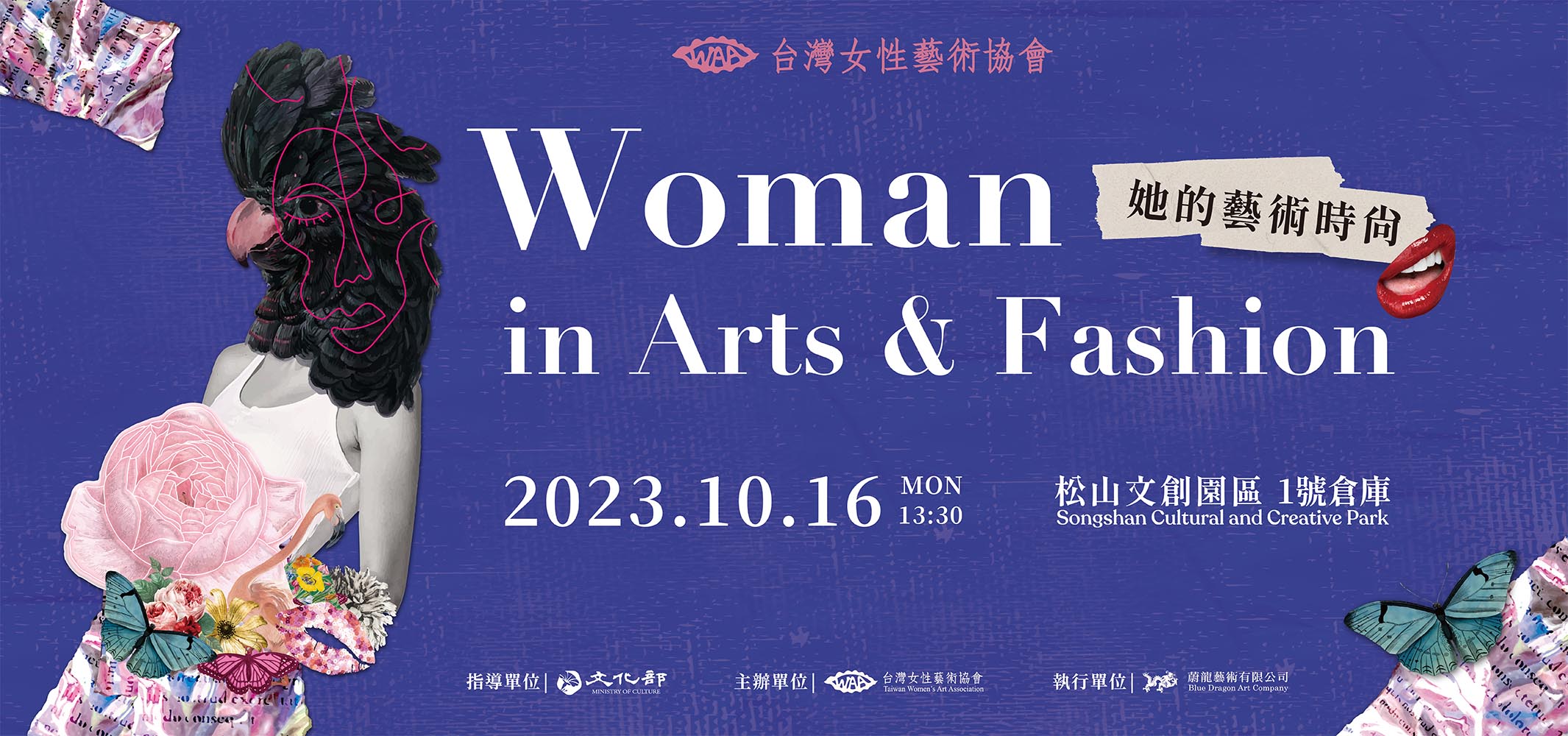 Date: 2023.10.16
Location: Warehouse No. 1, Songyan Cultural and Creative Park
Curator: 王玉齡 Yuling Wang
參展藝術家:王子欣、王怡美、平仙妮、何佳真、吳姸儀、吳瑪悧、宋少奐、汪筱蘋、林戎依、林純如、武玉玲、徐乙白、徐秋宜、張惠蘭、張瑞頻、郭芳純、陳佩君、陳依純、彭麒嘉、曾玉冰、曾怡馨、曾鈺涓、馮孝英、劉秀貞、盧縉梅、賴英香、賴純純、謝詠絮
Guiding unit: Ministry of Culture
Organizer: Taiwan Women's Arts Association
Executing unit: Weilong Art Co., Ltd.
Curator and President of the Taiwan Women's Art Association, Ms. Wang Yuling, gathered 28 outstanding association members and external artists to create 28 works, hoping to explore women's inner spiritual emotions and artistic creativity from the perspective of thirty years of life, and through The three major sub-themes – "Independence and Freedom", "Natural Environmental Protection" and "Social Care" are the starting points, interweaving personal consciousness and social atmosphere, and creating cross-disciplinary creations to present the diverse styles of fashion and art. The public is invited to witness how female artists transform their physical experiences into unique art and fashion works. We also look forward to Taiwan's female artists performing more and more brilliantly and contributing brilliant achievements to Taiwan's culture and art.